TEST BENCH (PRÜFEN Sie MASCHINE)
All hydraulic components, pumps and motors which send to us for service/repair will be tested after the service / repair to ensure the hydraulic components, pumps and motor performance according or exceeding OEM requirement.
Alle hydraulischen Teile, Pumpen und Motoren, die zu uns für Dienst/Reparatur schicken, werden geprüft werden, nachdem der Dienst / repariert, die hydraulischen Teile, die Pumpen und die Motorleistung entsprechende oder überschreitende OEM Bedingung zu sichern.
Hydraulic pumps, valves and actuators test bench
Testing of A7VO piston pump (Rexroth) Testing of A4VG piston pump (Rexroth )
Testing of A10VSO (Bosch Rexroth) Testing of A7V (Uchida)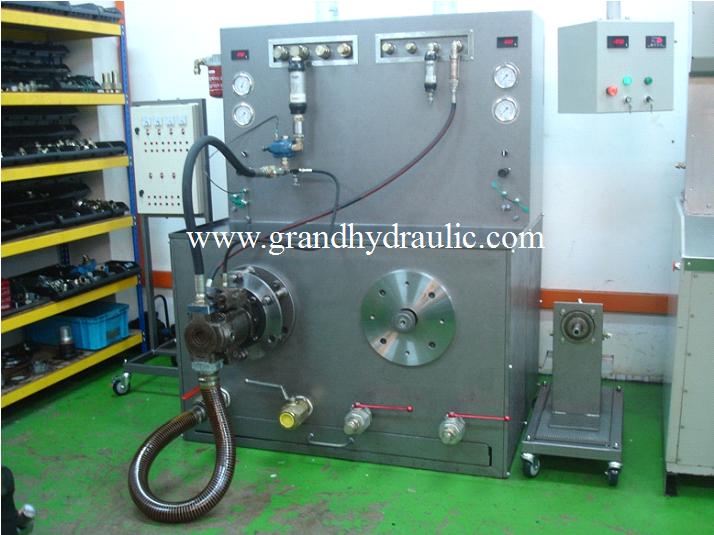 Testing of PVP (PARKER)
Testing of A4VG (Bosch Rexroth)
If you have any enquiry, please contact us at 603-8060 0053 or email us at:
grandhyd@gmail.com
We are here and always ready to help.
Wenn Sie irgendeine Erkundigung haben, bitte kontaktieren Sie uns an 603-8060 0053 oder schicken Sie per E-Mail uns an:
grandhyd@gmail.com
der Wir sind hier und vorbereitet immer, zu helfen.