SALES - SYSTEM & COMPONENTS (UMSATZ)

SERVO VALVES AND PROPORTIONAL VALVES ?
WE CAN HELP YOU TO GET THEM FAST
AT VERY COMPETATITIVE PRICE.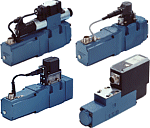 OTHER COMPLETE HYDRAULIC COMPONETS
ANDERER VOLLENDEN Sie HYDRAULISCH COMPONETS
If you have any enquiry, please contact us at 603-8060 0053 or email us at :
grandhyd@gmail.com
we are here and always ready to help.
Wenn Sie irgendeine Erkundigung haben, bitte kontaktieren Sie uns an 603-8060 0053 oder schicken Sie per E-Mail uns an:
grandhyd@gmail.com
der Wir sind hier und vorbereitet immer, zu helfen.

Disclaimer: All references to OEM words and number strictly for reference only and Grand Hydraulic (M) Sdn Bhd is in no way affiiated with the OEM.